Aktuelle News & Schlagzeilen
Elation lights for Electric Zoo Festival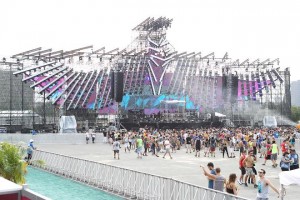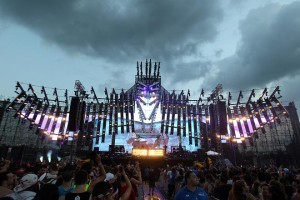 Electric Zoo is New York City's premier electronic music festival, attracting over 100,000 fans to Randall's Island Park each Labor Day Weekend. This year, the festival's Main Stage featured a phoenix-themed design outfitted with Elation Professional lighting gear, including Lumina Strips, Cuepix Blinder WW2s and the debut of the new Elation ACL 360 Bar, all supplied by Burst Sound & Lighting Systems of Detroit. Burst provided lighting and rigging for all five stages, a 15 truck pull that included some 2000 moving lights and over 2000 feet of truss.
The Main Stage saw the first use of Elation's ACL 360 Bar. Some 200 units were used to bring the winged structure to life. Four ACL 360 Bars were mounted in each of the mythological bird's forty 30-ft feathers with additional fixtures mounted in the phoenix's head.
Mounted on the pitch of the phoenix's wings and throughout the structure for punches of bright white light were 64 Cuepix Blinder WW2s, small blinders with two 100 W warm white COB LED modules. Also, fronting the DJ booth on the Main Stage were 40 Lumina Strips, one-meter-long linear LED bars with ten individually controllable warm-white LEDs. Keeping the stage sufficiently atmospheric and the air properly dense with haze for mid-air lighting projection were Antari haze machines.
(Photos: Todd Kaplan)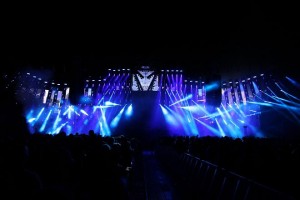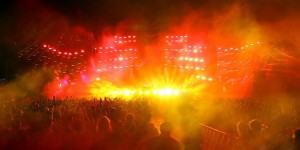 © 1999 - 2019 Entertainment Technology Press Limited News Stories