Aktuelle News & Schlagzeilen
Powersoft Ottocanali at new aqua park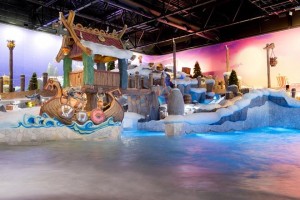 The requirements of Plopsaland De Panne, Belgium's principle theme park, have been evolving ever since owners, the TV production company Studio 100, took it over in 2000. The latest feature to be unveiled is Plopsaqua, a new 'wild water' park; this has a capacity for 1,250 people at its 4,000 square metre site on the Belgian coast.
FACE, the park's long term contractors and maintenance company, who are also Powersoft's Belgian distributors, have worked with Plopsa in De Panne as well as its other parks (three in Belgium, one in Coevorden in the Netherlands and the Holiday Park in Hassloch, Germany).
In the past they have turned to Powersoft's M series (in zones such as Mayaland indoor playpark and 1500-capacity Plopsa Theatre), D-Cell modules and Ottocanali. When specifying the new Plopsaqua, they turned to Ottocanali 4K4 DSP+D amplification again.
The water park accommodates a number of attractions (including a Sky Drop), including the storm pool which bursts into life for ten minutes every other hour. This is an audio-visual experience featuring a 16-channel surround thunder storm and lightning show.
The Powersoft Ottocanali 4K4 DSP+D drives a Renkus-Heinz speaker system, processed with Peavey MediaMatrix Nion and programmed by a TiMax2 SoundHub2 - creating thunderstorm effects, with image transitions, over a Dante network. According to Steven Kemland, FACE's project division manager, in order to minimise cost the show is then recorded using Motu's Digital Performer, played back on a Dante enabled special effects PC.
In addition to the thunder show, the sound system is also used for other FX sounds, as well as background music, announcements and emergency evacuation spanning 24 different sound zones, using three Ottocanali 4K4 DSP+D amplifiers.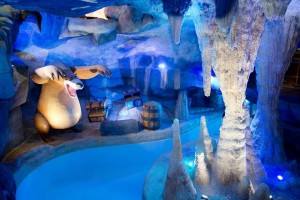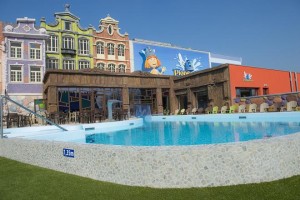 © 1999 - 2019 Entertainment Technology Press Limited News Stories