Aktuelle News & Schlagzeilen
"Les Feluettes" debuts at Opera de Montreal with Clay Paky Scenius Spots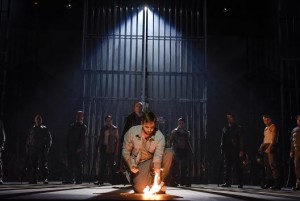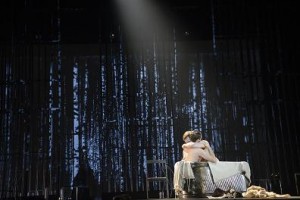 "Les Feluettes" ("Lilies") made its world premiere at the Opera de Montreal recently playing to full houses during its four-night run. Lighting designer Martin Labrecque utilized seven Clay Paky Scenius Spots for the new production.
For "Les Feluettes", Labrecque lit eight tableaux showing different locations and time periods in monochromatic palettes of amber or blue. The orchestra sat upstage, behind a black scrim, instead of in the pit. "Because the orchestra was on stage, all the action took place downstage. So we created four FOH positions for the primary Scenius fixtures, which were mostly used as general ambience and gobo washes, mostly in white or full CTO," Labrecque explains. Three additional Scenius were positioned on stage as backlights.
For the big fire sequence projections of the blaze were mixed with Scenius lighting effects on a giant white sheet suspended over the stage. "We combined the projections with Scenius in its color mode and with two gobos to make the fire look as realistic as possible," says Labrecque.
© 1999 - 2020 Entertainment Technology Press Limited News Stories