Aktuelle News & Schlagzeilen
Robert Grobler chooses Robe for SAMAs 2016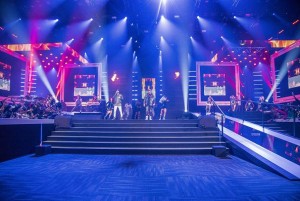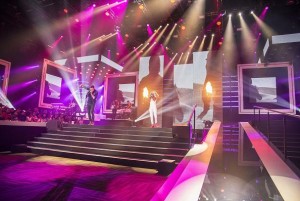 The 2016 South African Music Awards (SAMAs) were again staged at the Durban ICC Arena, broadcast live on SABC1 and enjoyed by an audience of 3000. For the first time, lighting was designed by Robert Grobler who incorporated over 200 Robe fixtures on the rig which was supplied by Gearhouse South Africa.
The set was designed by Michael Gill from MGD and based on a collection of different sized LED screens, shaped into a multi-media environment. Grobler's challenge was to light all these different sections of stage separately so they could work as stand-alone elements and punctuate the overall sight lines or work together as one large overall set piece.
The Robe elements included 24 x DLF Washes, 48 x Pointes, 48 x LEDWash 600s, 48 x LED Force 18 PARs and 16 x CitySkape Xtreme LED flood, plus a host of other lights. A series of lighting trusses were flown in the roof to co-ordinate and compliment the set 'blocks' as well as to give optimum lighting positions for the main sections of the stage which featured some live performances and collaborations. The DLF LED's were used for key lighting. The Pointes were dotted around the set in clusters of three in keeping with the context of lighting the set in sections.
The most challenging aspect of lighting the overall event for Robert Grobler was the programming deadlines with all the live performances, plus making sure that each had a different look. Once the basic building block looks were established and programmed in the desk, he went over all the cues again, fine-tuning and making sure they also worked efficiently on camera.
(Photos: Siyab Beyile)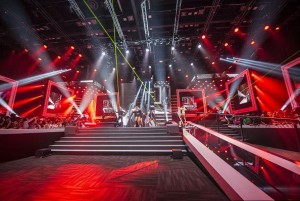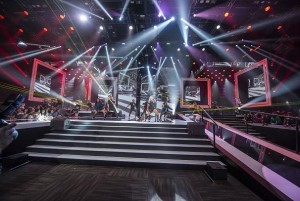 © 1999 - 2020 Entertainment Technology Press Limited News Stories