Aktuelle News & Schlagzeilen
Elation gear on Sun City Music Festival 2015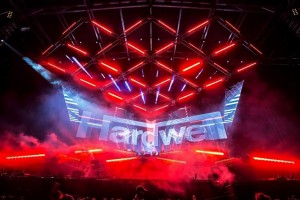 El Paso's Sun City Music Festival (SCMF) 2015 was held over Labor Day Weekend (September 5-6). Both attendance and production values have grown yearly since the inaugural SCMF in 2011. This year, some 40,000 EDM music lovers flocked to Ascarate Park in southern Texas for the shows of EDM stars Armin van Buuren and Hardwell (amongst others), who performed beneath a rig that included effects from Elation Colour Chorus LED battens and Elation Platinum Series moving heads.
The man behind the SCMF production and lighting design was Andrew Gumper of production house AG Light & Sound, who used Color Chorus 72 LED battens and Platinum Spot 35 Pro moving heads to highlight the set design. 
The Main Stage rig had a grid of diamond-shaped trusses hanging high above the DJ booth with two large rectangular-diamond shaped screens on each side of the stage and a massive LED screen backdrop. Each overhead diamond truss was lined with Colour Chorus 72 fixtures.
Each side LED screen was also lined with Colour Chorus 72s as was a truss structure that fronted the DJ booth that mirrored the diamond trusses above. Gumper employed the battens at SCMF for scenic looks and linear effects.
Also in the Main Stage rig and used to cut through with dynamic mid-air gobo and spot beam looks were Platinum Spot 35 Pros. The spot fixtures worked from staggered bars left and right of the backdrop LED wall and along the side stage LED screens. Illuminating the set's truss elements in shades of warm color were Elation Opti Tri 30 LED PAR lights.
Elation gear also featured on the festival's other two stages with Platinum Spot 35 Pros and Opti Tri 30s lighting the Beatport Stage while Platinum Beam 5R Extremes and Platinum Beam 5Rs provided dense mid-air beam looks on the Bass Dunes Stage.
Programmer/Operator Main Stage: Josh Schultz. Programmer/Operator Bass Dunes Stage: Alex Parayuelos. Master Electrician: Chris Harshfield. Electricians: Mike Galliger, Andrew Long. Video Lead: Robert Jones. Video Techs: Andrew Scalfini, Jason Fisher. Rigging Lead: Shawn Davila. Riggers: Russell Jacobs, Javier Ballesteros, Bear Blizzard, Cristian Burdette.
(Photos: Adam Kaplan/ASK Media Productions Inc.)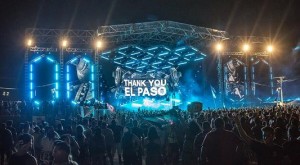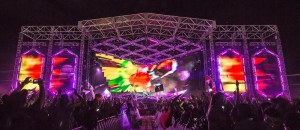 © 1999 - 2020 Entertainment Technology Press Limited News Stories