Aktuelle News & Schlagzeilen
First exhibitors confirmed for Showlight 2017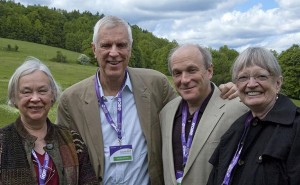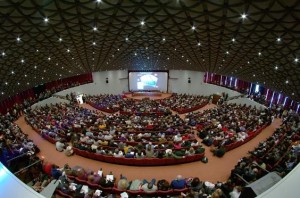 With eighteen months to go until Showlight 2017 takes place in the Italian city of Florence, the first exhibitors have already confirmed their attendance. Arri, German Light Products (GLP), Hawthorn and Robe are the first to sign up for the lighting quadrennial, scheduled for 20-23 May 2017, with several other companies already lined up to join them. The main sponsor for Showlight 2017 is Clay Paky.
This is the tenth fixture for Showlight, an event in the entertainment industry which has grown in popularity since it first appeared in London's Barbican in 1981. Showlight offers a blend of presentations, networking opportunities, visits and exhibition; a colloquium with an emphasis on encouraging students and professionals to enjoy the industry in all its breadth and variety.
Showlight exhibitors have the opportunity to present their products to entertainment lighting users and specifiers from around the world in a closer environment than that offered by large scale-tradeshows. The exhibition is closed during each conference session to allow everyone to attend the presentations. Each exhibitor hosts its own company dinner of a select number of delegates, and sponsors a lighting student, giving them an introduction to some of the industry's major figures, companies and ideas.
Exhibitor spaces for this event are strictly limited and allocated on a first come, first served basis.
Photos show: Four NYC Lighting Designers from Showlight 2013 (left to right: Beverly Emmons, Ken Billington, Don Holder, Jennifer Tipton); the auditorium at Palazzo dei Congressi, Florence, venue for Showlight 2017 papers presentations. (Photo copyrights: Peter Angelo Simon/Firenze Fiera S.p.a.)
© 1999 - 2020 Entertainment Technology Press Limited News Stories