Aktuelle News & Schlagzeilen
Powersoft delivers audio to Primetime Emmy Awards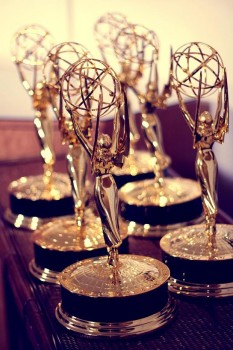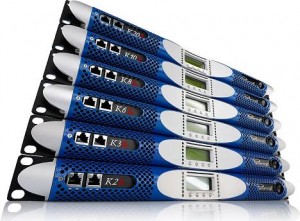 At the 67th Annual Primetime Emmy Awards held at Microsoft Theater in Downtown Los Angeles, amplifier manufacturer Powersoft delivered audio to over 7,000 people in attendance. The event, which was broadcast live by Fox on Sunday, September 20th to a viewership of 11.9 million viewers across the U.S., recognised achievements for the 2014-2015 television season.
For the duration of the event, including the 67th Primetime Creative Arts Emmy Awards held the week prior, production specialist ATK Audiotek provided live sound services - with the live system relying on 54 Powersoft K10 DSP+AESOP amplifiers strategically positioned throughout the venue.
For the 67th Annual Primetime Emmy Awards, ATK set up a total of ten array clusters: three in the front consisting of JBL VT4886 three-way line array elements and seven other clusters spread throughout the venue, comprising JBL VT4889 three-way line array elements. Two amplifier rooms were set up in the upper tier of the facility, as well as a small rack to facilitate some minor wedge reinforcement at the monitor position.
For the entire two weeks comprising the Emmys, ATK used a DiGiCo SD5 124 input console to control the FOH system, in addition to a DiGiCo SD10 console with 96 inputs at monitors. This was then routed to Aviom personal mixing systems on stage for direct control of in ear monitor levels. By using Powersoft's built in DSP, ATK was able to remotely monitor all the amplifier settings from the FOH and monitor stations.
"We use a lot of groups in our DSP settings," comments Kirk Powell, System Design Engineer at ATK Audiotek. "For example, we might use a single tuning for an entire cluster, or we could split the cluster and tune two groups differently. The same goes for attenuation. Oftentimes we will adjust the bottom boxes down by -2 dB, and the upper boxes by -1 dB."
Most importantly, Powell says, ATK uses the Powersoft DSP to set things like delay times and EQ. "For the front clusters at the Emmys, the left and right settings were pretty much tuned the same, but the center cluster was different. You've got to pay attention to each of the clusters and adjust them appropriately. We have refined all our DSP settings over the years and now have a great starting point wherever we work."
© 1999 - 2020 Entertainment Technology Press Limited News Stories