Aktuelle News & Schlagzeilen
PR Live supplies full production for Friends Fest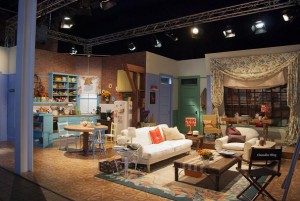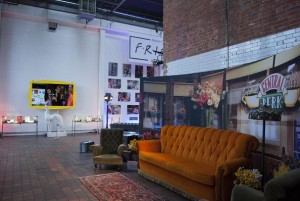 Live event production specialists PR Live supplied all technical elements - lighting, sound and AV - to the recent Friends Fest, a five day expo-style event staged at the Boiler House in Brick Lane, east London which celebrated the American sitcom, 'Friends'.
PR Live's team, project managed by Justin Hammond, were working for live communication agency Premier PR. The Boiler House was transformed into a replica set of Monica's apartment, complete with Central Perk style café and pop-up hair salon where wanabees could get a Rachael Green blow out plus a load of 'Friends' props and memorabilia.
PR Live's crew worked closely with the builders Scena from Croydon. First, they installed a combination flown/ground supported rigging solution for a television style 'white light' rig to be positioned above the apartment which comprised around 40 x 2K fresnels.
For the press launch event, PR Live provided an additional lighting rig of Source Four Profiles, PARs and Minuettes that was also part flown and part ground supported on a series of tank traps, scaff poles and other customised rigging devices.
For lighting control a ChamSys MQ100 ran everything. Avolites Art dimmers and various PDs were used to distribute power to the different activity areas including the hair salon, nail parlour, etc. A distributed D&B sound system, divided into different zones, provided audio throughout the space. It was a mix of T10s, E3s and E5s, used for background music and some DJ sets as well as sound effects and public announcements.
A digital version of the original cordless 'Friends' phone had effects routed to it from a Sonifex telephone balance unit, and a separate sound system in the toilets played out looped sound-bites from the series. Sound sources from five different media players dotted around the exhibition were routed through the main DiGiCo SD9 control console.
PR Live supplied their new 95, 65 and 55 inch Samson LED screens, which were fitted into the set and used for playing back classic footage from the series. These clips were stored on BrightSign media servers.
(Photos: Emma Perrin)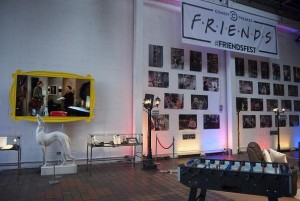 © 1999 - 2020 Entertainment Technology Press Limited News Stories