Aktuelle News & Schlagzeilen
Glux LED provides visual solution for DJs venue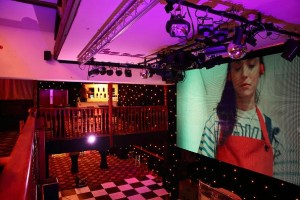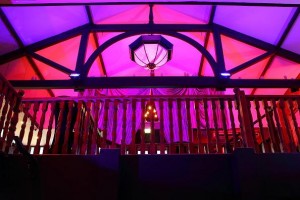 DJs is a newly opened 350 capacity pub/club venue in Ilfracombe Devon, which has just received a major technical upgrade designed and installed by S+H Technical Services, which is based nearby. MD Terry Murtha was approached by DJ's new management to help create a visual scheme. Murtha decided on a visual approach based around using LED screen and video content as the main lightsource. He conducted several detailed site surveys before committing to a visual installation with Glux LED screen at the centre.
His starting point was then the layout of the premises, which features a main bar and a DJ/dancefloor area. He decided on S+H's Glux 3.9 mm LED screen behind the bar - installed in an 8 metre long by 1.5 metre high strip - which throws light into the working area and around the room. Behind the DJ and covering the dancefloor area is a 6 metre wide by 3 metre high surface of Glux 12 mm which can either close the space down or open it up depending on the content being played and the rhythm and pace of the evening.
A laptop running Arkaos Grand VJ is used for control, which can be run as a stand-alone 'house' video system, or guest DJs can hook in and run their own visuals for their performance. Some ambient wall up/down lighting was also added by S+H to support the video screens as lightsources, and a distributed Wharfdale sound system was configured around the venue with a separate substantial PA in the main room.
S+H is using the venue as a training and demo space to show clients how the screen works in situ, as well as to test out new content and other related creative functionality.
(Photos: Tony Edmonds)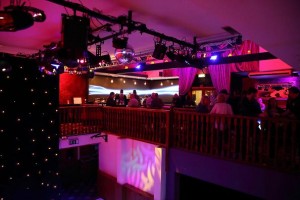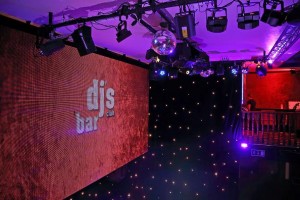 © 1999 - 2020 Entertainment Technology Press Limited News Stories