Aktuelle News & Schlagzeilen
Airstar's Skyflag utilized at EMEA sport events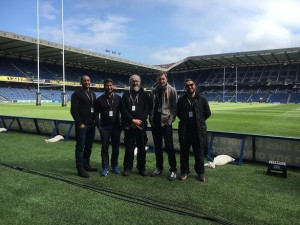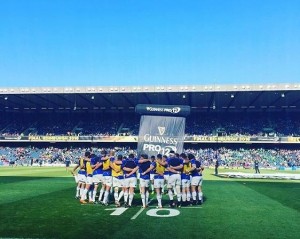 Airstar, French manufacturer and provider of inflatable structures and lighting balloons for the event industry, was recently trusted to enhance the off-time entertainment of major Rugby and football tournaments in stadiums with its Skyflag solution.
For the second year in a row, Airstar's helium inflated cylindrical balloons were chosen by Event production company QVision Productions to celebrate the 2016 Emir Cup at Al Sadd stadium. Created in 1972 and organised by the Qatar Football Association, the Emir Cup is contested every season by 18 Qatar Stars League and Second Division teams. The Emir Cup branded Skyflag was used to deploy a flag printed with the cup. Despite a narrow tunnel and strong winds, the Skyflag was positioned in the pitch during the national anthem, minutes before the Final kickoff.
Another major sport using the Skyflag was European Rugby, with a number of Guinness Pro 12 games as well as the European Challenge and Champions Cup finals, in Lyon, France. For the Irish clash between Leinster and Munster in the Guinness Pro 12, Grooveyard Event Management specified a black Skyflag hoisting the Guinness brand on a gigantic 12 x 10 m flag in Dublin's Aviva Stadium. The organisers decided to repeat the experience for the final in Murrayfield; a second Skyflag of similar dimensions was added after the game, to greet the winning team. 
Measuring 12 metres long by 2.3 metres in diameter, the Skyflags were inflated with helium inside the stadium, and required three people to pilot them from the ground with ropes.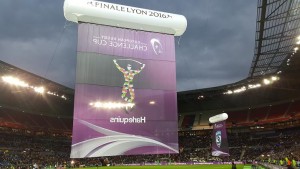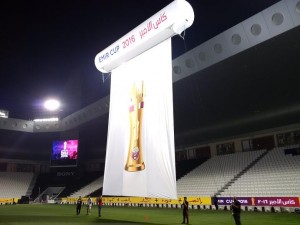 © 1999 - 2020 Entertainment Technology Press Limited News Stories