Aktuelle News & Schlagzeilen
Greenfield festival with more than 100 Clay Paky fixtures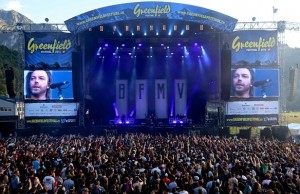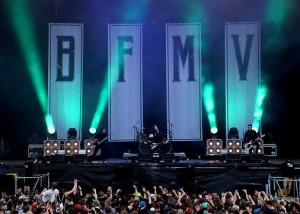 Swiss rock festival Greenfield 2016 saw a line-up of more than 40 international bands including Red Hot Chili Peppers, The Prodigy, Dropkick Murphys and Bullet For My Valentine (BFMV). More than 100,000 people from across Europe attended the four-day event in Interlaken. Lighting designer Nico Müller (of technical supplier Go Audio) chose over a hundred Clay Paky fixtures for the festival's main and smaller stage rigs.
Müller's rig plan for the main stage offered the visiting lighting designers 39 x Alpha Wash 1200, 36 x Mythos and 18 Stormy CC strobes. LD Tom Campbell's festival tour lighting design for BFMV is full of big classic rock looks, with the designer's floor package including 10 Clay Paky A.leda B-Eye K20s and eight Clay Paky Stormy CCs.
Campbell is applying the B-Eye's effects mode to create varying dynamic looks and add a different feel to the set. "I use the vortex with the individual pixel control for a few songs as it adds great contrast," he explains. "The B-Eye is great for the festival setting as its powerful output allows the subtle effects to shine through even in daylight."
Müller's rig design for Greenfield's smaller stages comprised 18 x A.leda B-Eye K10, 18 x Mythos, 16 x Alpha Spot 800 QWO and 8 x Stormy CCs.
(Photos: The Fifth Estate Ltd)
© 1999 - 2020 Entertainment Technology Press Limited News Stories