Aktuelle News & Schlagzeilen
Stormzy on tour with Ayrton fixtures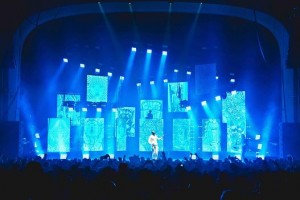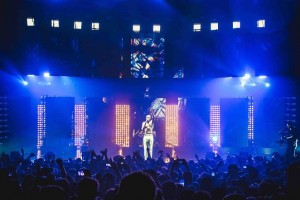 For grime artist Stormzy's 2017 tour - that visited academy venues across the UK and Ireland through, before culminating in two shows at the London O2 Brixton Academy - Lighting Designer Steve Bewley opted for an Ayrton-laden specification for each incarnation of Stormzy's show.
"There were 38 MagicPanel-R units and ten MagicBurst on my list," Bewley explains. "The UK and Ireland shows were all of a decent size, Brixton Academy has a capacity of nearly 5,000 and then we had various festival variations and a special rig for Glastonbury. Altogether, there were six different designs but the Ayrton fixture choices were always central to the show.
"For the academy shows, we stripped out the house rigs to make it entirely Stormzy's show in each venue. Our rig was composed of straight truss with the MagicPanel-R fixtures deployed in uniform lines across the mid and back trusses to give a great linear effect, and again across the floor. When we reached Brixton for the two showcase nights that were filmed, it was important that the rig delivered for camera as well as the audience.
"We increased the number of MagicPanel-R units and loaded them onto six moving trusses arranged in a horseshoe shape and split into three sections downstage and upstage; two further satellite trusses moved up and down behind that and more filled in across the front of the stage and downstage left and right at floor level.
"We also had seven rotating screens as backdrops with seven more above arranged at a differing heights. Everything could be independently manoeuvred on Kinesys system to create multiple moving layers." Bewley also added ten MagicBurst fixtures to an upstage moving truss.
(Photos: Projoe.photography)
© 1999 - 2019 Entertainment Technology Press Limited News Stories