Aktuelle News & Schlagzeilen
Robe Spikie wins Live Design Award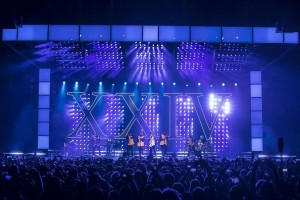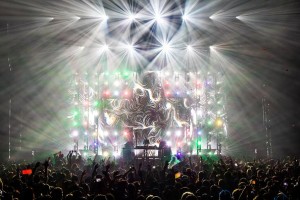 Robe's Spikie has been named as one of the 2016-17 Live Design 'Products of the Year', which were selected by a panel of industry experts and aficionados, including designers, programmers and engineers active in the essential production disciplines of lighting, sound and video. Robe's Craig Burross (National Business Development Manager) went to New York to accept the Award, presented during a special ceremony at the Upper Story by Charlie Palmer in midtown Manhattan.
Spikies are appearing on several current tours: LD Leroy Bennett specified 795 for Bruno Mars' '24K Magic' world tour; Sooner Routhier and Robert Long of SRae Productions specified 90 x Spikies on The Weeknd's 'Starboy: Legend of the Fall' tour; LD Gabe Fraboni has 90 x Spikies rigged on a scaffolding structure right at the core of his design for Martin Garrix's new 2017 live show.
At the same Awards event, Routhier and Long also received an 'Excellence in Live Design Award' for "masterful teamwork" in their concert design and production collaborations, which this year - in addition to The Weeknd - include Depeche Mode, Lady Antebellum and Kelsea Ballerini.
(Photos: Bruno Mars by Louise Stickland/Martin Garrix by www.alivecoverage.com)
© 1999 - 2018 Entertainment Technology Press Limited News Stories