Aktuelle News & Schlagzeilen
Kinesys stages demo day in Canada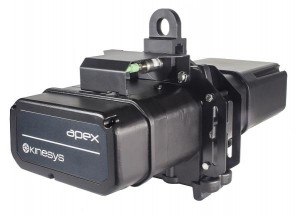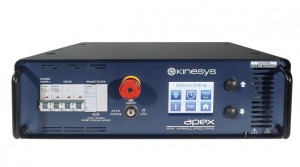 Automation specialist Kinesys staged its first product awareness demonstration in Canada - on July 8th for one day only - to make people aware that Kinesys products are available for immediate rental in Canada from Drifter Rigging.
The Demo Day was a collaboration between David Bond, who runs Kinesys' US operation, and Mark "Drifter" Desloges from Drifter Rigging, a new rental operation recently established in Toronto, with a selection of Kinesys kit. It was held in a warehouse facility at 100 Carson St. Unit A Etobicoke.
The objectives of the day included introducing people to Kinesys as a brand and highlighting the range of rigging and automation solutions available generally with particular attention to the latest Kinesys technologies available, the Apex system. There was a 'live' demo of the Apex system in action, where attendees were able to get close up and technical with it while David Bond and Mark Desloges were be on hand to answer all queries.
© 1999 - 2019 Entertainment Technology Press Limited News Stories