Aktuelle News & Schlagzeilen
Marty Postma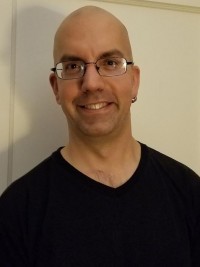 Lighting designer and creative technology expert Marty Postma has joined Robe North America's sales force as regional sales manager for the Northeast. Postma has over twenty years' experience on the front-line of concert touring and live events, working as a lighting designer, director, programmer, operator, and technician.
His lighting career started in high school, working on school and community theatre projects which led to studying for a BFA in Theatrical Lighting Design at Purchase College, SUNY (the State University of New York) from which he graduated in 1998. He then started lighting clubs and EDM events, including at Manhattan's East Village Webster Hall where he was resident LD for six years.
Postma's recent design portfolio includes clients like Alice in Chains, Evanescence, and two ice skating shows aboard Royal Caribbean's newest ship, Symphony of the Seas. His additional experience as a new product/systems tester and consultant puts him in the position of being able to communicate with all elements of the stage and entertainment lighting community.
Marty Postma will be based from his home in New York City's Queens area and will be traveling regularly to meet clients and dealers across the northeast region.
© 1999 - 2018 Entertainment Technology Press Limited News Stories