Aktuelle News & Schlagzeilen
Bruno Burtre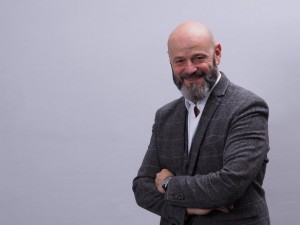 AV digitizing and archiving specialist NOA GmbH has named Bruno Burtre as director of business development. In his new role, Burtre is responsible for all strategic and operational marketing and customer relationship activities worldwide.
Before joining NOA, he held the position of executive director for the Education, Research and Training Department at the French National Audiovisual Institute (Ina) since 2012. At Ina, he was in charge of driving Ina Expert's strategy and strengthening the organization's place as educator and trainer in the audiovisual, digital and transmedia fields, reinforcing its expertise and encouraging the development of research as a source of innovation.
Bruno Burtre, who has a technical and audiovisual background, also previously worked as sales director at specialized audiovisual laboratory Vetracom. He has in-depth knowledge of audiovisual production and archiving, and earlier in his career worked at Sony Europe, where he contributed to the sector's technological developments.
Initially in charge of the Broadcast Customer Support Department for Europe, in 2002 he set up the first massive migration of audiovisual archives and established innovative ways of preserving magnetic tapes. Bruno Burtre and NOA began to collaborate in 2005 with the launch of a digital multi-thread audio channel using NOA Record system.
© 1999 - 2019 Entertainment Technology Press Limited News Stories