Aktuelle News & Schlagzeilen
Chauvet supports fundraiser for Backup - The Technical Entertainment Charity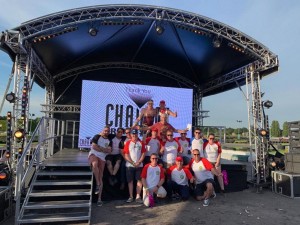 July 4 was Independence Day, not just in the United States, but across the pond in the UK where a large group of entertainment technology professionals and their friends gathered at Daytona Sandown Park for the 5th annual Kartfest fundraiser.
Built around an "Independence" theme, the event, which was organized by Backup - The Technical Entertainment Charity, raised a record £ 28,300 to aid industry professionals in live events, theatre, TV and film who've become seriously ill or injured.
Featuring a fun-filled kart race involving 34 teams of six outlandishly dressed racers, live music, and barbeque, the fundraiser was supported by headline sponsor Chauvet UK, which covered the costs involved in putting on the event.
"As the headline sponsor for the past two years, our donation covers the expense of hosting the event, and also the Chauvet happy hour behind the bar," says Matt Hallard, Chauvet's UK Sales Manager. "This means all the money raised goes straight to aiding Backup in this worthy cause, which is devoted to helping our colleagues get back on their feet and regaining independence after being struck by a devastating event."
© 1999 - 2020 Entertainment Technology Press Limited News Stories