Aktuelle News & Schlagzeilen
Maestra Bahrain launched with new Ritz-Carlton Arena partnership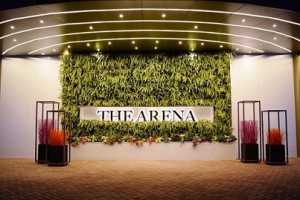 Maestra Group has opened a base in Bahrain and announces a new partnership with the Ritz-Carlton Bahrain for the debut of the luxury resort's Arena, a new 43,000 square foot conference and exhibition facility.
As the exclusive event partner, Maestra will oversee all technical aspects of the new Arena facility, which offers a full set-up and capacity for large banquet receptions and global conferences, complemented with Ritz-Carlton service, hotel and resort facilities plus catering.
Maestra Dubai has already delivered a diverse amount of events in Bahrain this year and is looking forward to working with several locally-based clients as well as international brands, artists and agencies in this new enterprise.
Maestra Bahrain will include a core project management and technical team as well as an inventory of sound, lighting, AV and rigging equipment. Working in close conjunction with the Dubai base, Maestra Bahrain will have access to the resources there.
(Photos: Ritz-Carlton Bahrain)
© 1999 - 2020 Entertainment Technology Press Limited News Stories