Aktuelle News & Schlagzeilen
Wärtsilä chooses Martin Audio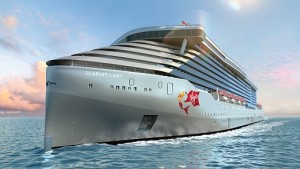 Wärtsilä Entertainment Systems has solved the challenge of delivering a nightclub experience at sea with the first ever installation of Martin Audio's recently launched WPS optimised line array.
The latest member of the Wavefront Precision family was specified long before its official launch to cater to the entertainment needs of Scarlet Lady, the very first ship in the Virgin Voyages fleet.
"We started audio specification for the ship back in 2016 but thanks to the strength of relationship with Martin Audio we were able to glimpse into the future product roadmap and as a consequence believed that the product that would become WPS was a perfect fit for the nightclub," explains Rob Shuard, Vice President, Design & Engineering of Wärtsilä Entertainment Systems.
'The Manor' nightclub is named after Virgin's first music studio in England. The space was designed utilizing two ship decks of height to maximize how the room feels and mimic the structure of land-based clubs. Wärtsilä Entertainment Systems has equipped The Manor with an acoustic design as well as equipment to support DJ sets.
The set up in the nightclub consists of four WPS left and right of the stage, flown over two SX218 subwoofers. Supplementing this are a further four arrays, each of three WPS, flown over the dancefloor. The system is all powered by four iKon iK42 amplifiers supporting a 2 box resolution for enhanced coverage, consistency and control.
© 1999 - 2020 Entertainment Technology Press Limited News Stories