Aktuelle News & Schlagzeilen
OneBigStar invests in Chauvet Professional Ovation Fixtures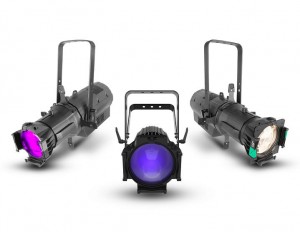 The team at OneBigStar was already familiar with the Chauvet Professional Ovation series when they made a major investment in the LED fixtures. "We've built the Chauvet trade show booths for years, so we've worked with Ovation units before ," says Steve Yeardsley, Managing Director of the technical and event production company.
Recently, Yeardsley and his team added a substantial number of Ovation ellipsoidal and par-style fixtures to OneBigStar's inventory. The new fixtures are intended to replace the company's existing tungsten units.
Included in the new product mix are the Ovation E-910FC RGBA-Lime color mixing ellipsoidal in both indoor and IP-rated versions; the high output Ovation E-260WW warm white ellipsoidal; and the P-56VW variable white par-style fixture. All fixtures have CTC50G trigger clamps. OneBigStar has also invested in a variety of Ovation lens tubes, covering 14°, 19°, 26°, 36° and 25°-50° in size.
© 1999 - 2020 Entertainment Technology Press Limited News Stories