Aktuelle News & Schlagzeilen
Proline installs Ayrton Khamsin-S fixtures for Milwaukee Bucks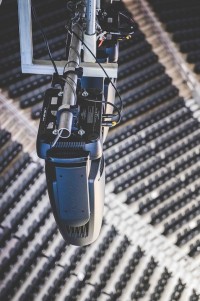 Proline Entertainment, LLC, of Wisconsin, USA, which provides lighting production for the NBA's Milwaukee Bucks in the Fiserv Forum, has installed 16 Ayrton Khamsin-S LED profile luminaires for the team's current season. The Khamsin-S fixtures mark Proline's first Ayrton acquisition products.
Proline mounted the Khamsin profiles in the grid in the catwalk throughout the arena. They are utilized for player intros, half-time performances and time out performances featuring dance teams, drum corps and a giant T-shirt cannon.
"The fixtures' framing effects enable us to create a runway when the Red Bull Rim Rockers daredevil basketball team appears: the players run down the runway, hit the trampoline and slam the ball," says Proline's owner and lead Lighting Designer, Aaron Zimmermann.
After basketball season concludes, the new fixtures will make their way back into the Proline inventory where they will be deployed for festivals, touring and corporate shows.
© 1999 - 2020 Entertainment Technology Press Limited News Stories