Aktuelle News & Schlagzeilen
Yamaha releases Active Field Control upgrade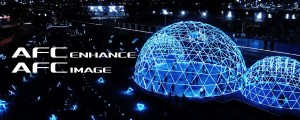 Yamaha announces the release of a new Active Field Control (AFC) version upgrade, including the related acoustic enhancement (AFC Enhance) and image control (AFC Image) system. AFC offers advanced 96 kHz processing capability; it has been expanded to included AFC Enhance for ambience control and AFC Image for acoustic image control.
AFC Enhance can be used to create acoustic spaces in which acoustic images are positioned and moved around by AFC Image, using an intuitive GUI. AFC Enhance controls the reverberation of a space, while making use of the natural acoustic properties of the existing structure. Unlike approaches that add artificial reverb to the source sound to create a different impression, AFC Enhance controls sound propagation within the space, so that reverberation and volume can be altered while the natural sounds of musical instruments and voices are maintained.
AFC Image allows users to control the perceived positions of acoustic images within a space. With a conventional stereo configuration, the acoustic image will vary according to the listener's position. Immersive systems, on the other hand, allow acoustic images to be placed and moved wherever they are needed to produce the desired effect, and their position remains regardless of listener location.
(Photo: Yamaha)
© 1999 - 2021 Entertainment Technology Press Limited News Stories