Aktuelle News & Schlagzeilen
Arbane to unveil industry-first free spatialisation software at ISE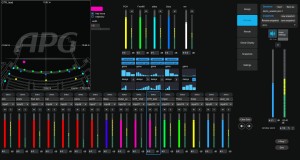 Arbane Groupe will be exhibiting at ISE 2023 (Fira de Barcelona, 31st January to 3rd February) on stand #7B100. Amongst the latest products and solutions from French audio manufacturer APG is Ness, the industry's first-ever 100% free spatialisation software developed by a manufacturer.
APG will unveil Ness for the first time to an international audience, after presenting the software at JTSE. ISE visitors will get a chance to get their hands on this new tool. "The Wave Field Synthesis principles have been publicly available for decades, and it didn't seem right to capitalise on knowledge that is freely available", says Eric Grandmougin, marketing director at Arbane Groupe. "We are merely trying to give back to the audio community, by providing technicians and enthusiasts with a tool that is simple to use, but fairly extensive to create spatialised sound."
Available to download from the new-look Arbane Groupe website, Ness enables entertainment and corporate venue operators, including bars and nightclubs, theatres and conference rooms, to experiment with and benefit from immersive sound. Ness is compatible with any speaker brand.
(Photo: APG/Arbane Groupe)
© 1999 - 2023 Entertainment Technology Press Limited News Stories